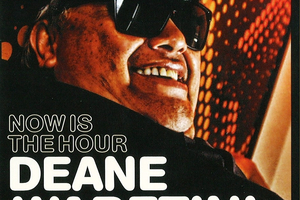 Album cover for Now is The Hour by Deane Waretini. Photo / Supplied
After 30 years, Deane Waretini's gently meandering tune The Bridge, with its distant trumpet serenades and spoken word interlude, is still a heartstring-plucker. Especially for those who remember its long reign at the top of the charts in 1981. Not finding the break he wanted, Waretini faded into obscurity and became a Christchurch taxi driver. But now he is back, and along with releasing this album, he is the subject of new series Now Is The Hour on Maori TV about his potential renaissance.
This collection brings together his other Bridge-era songs, including the finger-clicking good The Wonder Of You, and many of his latter-day tracks. While much of it has a beautifully hokey, garage party sing-along quality, it's Waretini's voice - deep, smooth and rich, like a block of crunchy chocolate - that make these songs special. Buy it for your dad, he'll love it, and you should have a listen too.
Stars: 3.5/5
- TimeOut