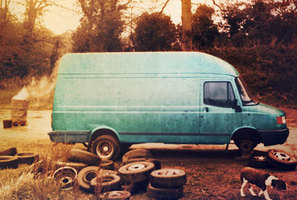 Be interesting to know how many of the 30 million who bought Dire Straits' Brothers in Arms could name singer-guitarist Mark Knopfler's previous album (Get Lucky - and not bad). Given his naturally glum demeanor, his disposition always seemed more inclined to the melancholic than Twisting By The Pool, and that's been the profitable direction of his solo career.
This double disc has all those familiar elements of downbeat, sometimes dour observations, melancholy pipes and whistles, understated guitar parts and strings. But with a tight band of players and leavening material like the jazz-blues groove of Beat Generation/Dylan-influenced Hot Or What, country-funk (Got To Have Something), working class Money For Nothing-like rock (Corned Beef City) and narratives such as Kingdom of Gold, Knopfler breaks up the predominant mood of Celtic folk-flavoured blues. Some of which are very good taken in individually, notably the acerbic Yon Two Crows and romantic Radio City Serenade. This is mostly serious Knopfler and not for those who thought Walk Of Life a great song. But, judiciously sampled ...
Stars: 3.5/5
Verdict: The introspective Knopfler gets down to serious business, again
Buy this album here.
-TimeOut / elsewhere.co.nz