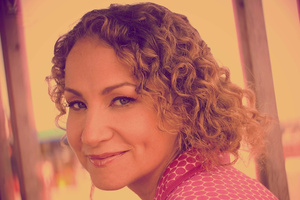 Osborne's mid-90s hit ("what if God was") One of Us almost killed her career. A 32-year-old gutsy soul-blues singer with an earthy stage act, she struggled to distance herself from the teen audience that embraced it. Osborne was closer to Joplin than Jewel.
She increasingly sang blues and toured with Motown's Funk Brothers (she appeared at the Mission Estate Motown Event in 2010 alongside former Supreme Mary Wilson and Martha Reeves) and her albums now only connect with a small, loyal and mature fan base.
This fine if undramatic collection of covers (among them Willie Dixon's Bring It On Home and a steamy treatment of I Want To Be Loved, John Mayall's Broken Wings given a spare Bonnie Raitt-like reading) won't change that.
She twists in some strong feminist statements (ironically Ike Turner's Game of Love), gets in New Orleans piano legend Allen Toussaint for Betty Wright's Shoorah! Shoorah!, makes over Bill Withers' Same Love into humid blues, throws in Shake Your Hips (best-known from the Stones' Exile) and offers a standout, romantic version of Otis Redding's Champagne and Wine.
Joan Osborne: no hit-maker but still doing God's work in soul.
Stars: 3.5/5
Verdict: More grounded blues and soul from a one-hit wonder.
- TimeOut / elsewhere.co.nz