The full version of Cairo Knife Fight's The Violence Of Action, without the pesky interview getting in the way.
As recorded live at B.D. Riley's, Austin for SXSW.
Hugh Sundae traveled to SXSW courtesy of STA Travel, and all footage is shot using Panasonic GH2 cameras.
Latest NZH Video
Source: C-SPAN / AP John McCain was among the Republicans to vote against the 'skinny' repeal of the Affordable Care Act.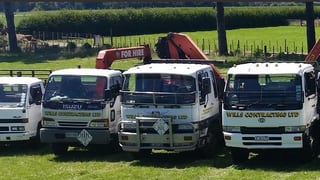 28 Jul, 2017 6:28pm
2 minutes to read
The ad suggested one man's wife would need professional services to lift her breasts.