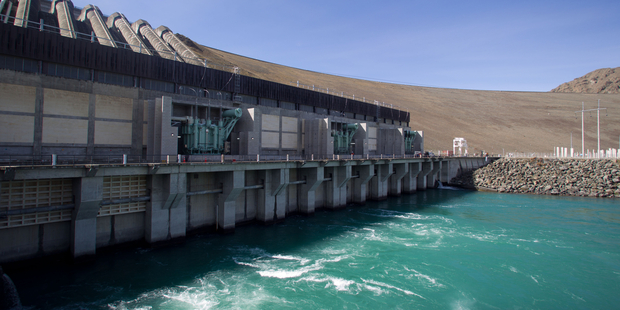 The Government has disclosed a book loss of $422 million on its sale of 49 per cent of Meridian Energy.
The Crown accounts for October released today put the book value of Meridian at the time of the float as $4.6 billion, 49 per cent of which is $2.25 billion.
The Government will actually receive $1.88 billion by the time second tranche of instalment receipts is paid for in May 2015.
It had direct costs associated with the float of $21 million, and the time value of money involved in deferring the second payment until then is another $33 million.
The net proceeds are therefore $1.83 billion or $422 million less than 49 per cent of the value ascribed to Meridian in the Crown's books at the time of the sale.
On the other hand the sale has reduced the Government's cash deficit four months into the current financial year by $1.25 billion to $3.3 billion and cut its net debt by the same amount to $59 billion.
A third of the way through the financial year tax revenue was running 1 per cent ahead of Budget forecast.
Core Crown expenses were 1.1 per cent below forecast, in part because of delays in earthquake expenses and Treaty settlements, the Treasury said.
Compared with the same four months of 2012 tax revenue is 8 per cent higher while expenses are 1.6 per cent higher.
The corporate tax take is 9.6 per cent up on a year go, PAYE 7.8 per cent higher and GST 7.6 per cent higher.
On the expenditure side the 1.6 per cent increased on a year ago is entirely explained by the three big ticket items: social security and welfare (including superannuation) up 2.9 per cent, health up 2.8 per cent and education up 2.4 per cent. Most of the other 12 spending lines were down on a year ago, including a 3.7 per cent drop in the Government's interest bill.
The net effect is a deficit in the operating balance before gains and losses almost $400 million smaller than expected at $1.75 billion.