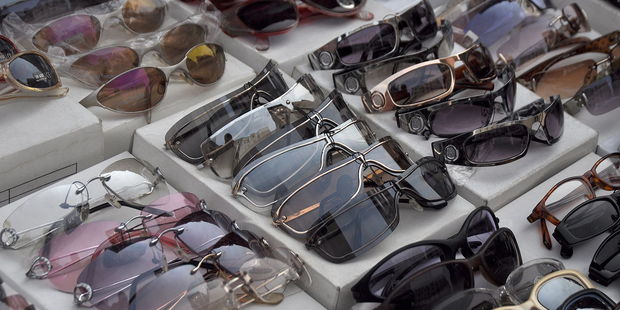 A permanent ban against a former shareholder of a budget sunglasses distributor from working in a similar New Zealand business is void, according to a High Court judge who limited the term of it to six years.
Chris Bissiotis was 21 when he started the 'Aerial Vision' sunglasses brand in 1994 that achieved big success in four Australian states through a company called Pacific Optics Pty Limited (POPL). He decided to expand into the New Zealand market and approached David Living, who had a similar business in this country distributing sunglasses to service stations.
Living was initially not keen in Bissiotis' proposal but later reconsidered after a trial run of Aerial Vision sunglasses in Caltex stations.
Pacific Optics Limited (PONZ) was set up to act as Aerial's local distributor.
Living brought on business partners, including a man called William Susanto, but the relationship became dysfunctional and he left the company.
The owner of the Chinese factories where Aerial sunglasses were made, Po-ping Liu, then became a shareholder of PONZ, as did Bissiotis and another service station distributor.
The New Zealand business prospered under its new ownership and management and its annual turnover increased to $6 million by the time Bissiotis left the company in 2008 at age 35.
By this time Bissiotis was finding it increasingly difficult to work with Susanto and felt one of them would have to leave. He and Liu approached Susanto to buy him out but the later was not willing to sell.
Liu and Susanto then bought out Bissiotis for $3 million and as part of the deal he and the Australian sunglasses business had to agree to a restraint of trade preventing them from ever competing locally with the New Zealand company.
Five years on in 2013, Australia's POPL purchased the distributor of Black Ice-branded sunglasses across the Tasman. POPL wanted to bring them to New Zealand and Bissiotis approached Liu about joining forces for this venture.
See the full court decision here:

The restraint of trade issue then reared its head.
POPL, Bissiotis, and a corporate trustee associated with him went to the High Court at Auckland seeking a declaration as to the enforceability of the restraint of trade.
They contended the restraint was void because of its "uncertainty".
The restraint of trade claimed to forever prevent POPL, its past, present and future directors and shareholders and Bissiotis from having any direct or indirect involvement anywhere in New Zealand in any business similar to that operated by PONZ.
In his decision on the matter released earlier this month, Justice Murray Gilbert said a permanent restraint could not be justified in this case.
The judge said he could understand why Liu would prefer not facing competition from the Australian company or any of its past, present or future shareholders or directors.
"However, that is not a sufficient reason to justify an unlimited restraint...I consider that the restraint was not reasonable. It follows that it is void at common law," he said.
Bencho - the entity which purchased the shares in PONZ from Bissiotis interests - sought orders varying the restraint of trade, contending that a period of 20 years from August 2008 was justified.
The plaintiffs, which included Bissiotis, argued that a period of five years was the limit of what could be justified.
Justice Gilbert said that nearly six years had passed since the restraint was entered into.
"In my view, taking into account all relevant circumstances, six years would have been regarded as sufficient time to protect Bencho's legitimate interests under the agreement had the parties address this issue appropriately at the time," the judge said.
He varied the restraint of trade to a term of six years from August 2008.