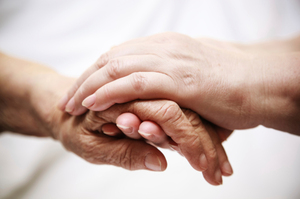 One in three people will keep working when they turn 65, a report shows, but the Government is confident this will not make it harder for young people to find jobs.
A report published today shows the number of people who will hold on to their jobs despite being eligible for superannuation will vastly increase in the next 20 years because of an ageing population and higher life expectancies.
The Ministry of Social Development study, based on new Treasury estimates, found that over-65s will make up a far larger proportion of the labour market than first expected - around 12 per cent in 2031, compared with 5 per cent now.
This meant one in three people older than 65 would continue working, compared with one in five in 2012.
Senior Citizens Minister Jo Goodhew said this trend reflected the fact that people were living longer and healthier lives.
She believed that the description of an ageing population as a "silver tsunami" was misplaced because older people were increasingly playing a role in the economy.
"I'm a little tired of hearing older people described ... as an ageing crisis - this is a much brighter picture that we should acknowledge. More often that not, this is the most settled age-group economically." The tax take from over-65s would expand from $200 million to nearly $2 billion in 2031, and older people would spend $36 billion on personal items, transport and entertainment, compared with $13 billion today.
Ms Goodhew said the idea that older workers could displace young ones was a fallacy.
"I just simply do not believe that's true." A younger worker did not have the same knowledge or experience.
A separate Statistics New Zealand survey released yesterday, to coincide with the International Day for Older Persons, showed that 95 per cent of older people were satisfied or very satisfied with their quality of life.
It also showed that a third of older people were supporting family members financially or by providing childcare.