Self-employment can give people more control and a new challenge, say Tracy Rowsell and Craig Gower.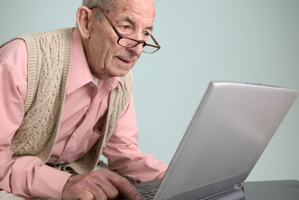 Why are baby boomers coming back from retirement?
People are living longer, healthier lives. They want to stay active, work until later in life and maintain their lifestyles.
They're doing this by either holding on to or buying businesses, sometimes employing management to provide added flexibility. They are often very small businesses.
Many baby boomers are leaving corporate roles having held a senior position from a young age. They are seeking more control, a new challenge and they have the resources to start or buy a business, gaining the flexibility and lifestyle benefits.
Furthermore, as a consequence of the financial crisis, when businesses were not so profitable or marketable, many baby boomer business owners have hung on and are now back in a growth curve.
It's apparently a common phenomenon.
American data shows that self-employment increases with age, peaking with over a quarter of workforce participants 65 and older being self-employed.
What should they consider when looking to embark on a new business venture?
Start by ensuring you find a business that is the right fit for your skills and that will provide an income to match your lifestyle. This is often a problem for small to medium size enterprises and start-ups.
Secondly it's important to ensure you have a good awareness of manage-ment and governance - or access to such skills - and are aware of the time commitment required.
Before buying a business, appropriate due diligence of financial, legal and commercial aspects should be undertaken. The need for proper due diligence and market research is underestimated. It can be a drawn-out process and there's often a tendency to push aside doubts and rush decisions, which can be costly.
Baby boomers tend to have equity and ready access to capital, but they may find it difficult to secure long-term funding.
They may also lack understanding of modern business technology such as cloud systems and social networking and struggle to keep up with the pace of change.
How do you convince staff that your retirement won't mean the end of the business?
It can be a challenge. The answer is to develop a succession plan or ownership scheme that motivates staff by laying out a timeframe for handing over ownership.
Baby boomers will still want to realise the value of their investment. So they will be motivated to grow the business and exit either by sale to a third party or to key employees.
Tracy Rowsell and Craig Gower are BDO partners.