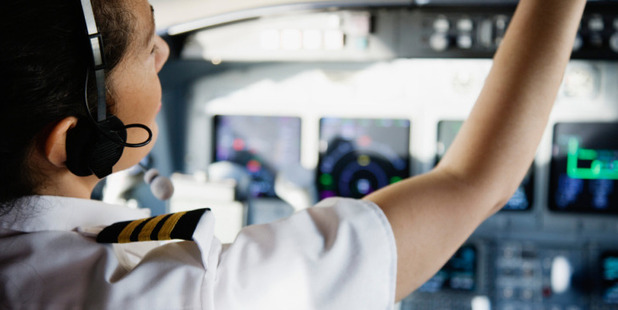 Demand for airline pilots is growing around the world with half a million vacancies opening up in the next 20 years and shortages most acute in the Asia Pacific region.
One pilot training school in New Zealand says it is experiencing 30 per cent year-on-year growth as aspiring pilots eye demand from growth among airlines and vacancies left in an ageing workforce.
Plane maker Boeing estimates that 498,000 pilots and 556,000 maintenance technicians will be needed by 2032.
"The urgent demand for competent aviation personnel is a global issue that is here now and is very real," said Sherry Carbary, vice-president of Boeing Flight Services.
She said while demand for technicians remained significant, at about 28,000 new technicians a year, the introduction of new, more efficient aircraft meant there would be fewer mechanics needed in future.
Hamilton pilot training school CTC Aviation trains around 300 pilots a year, many for airlines including Jetstar, easyJet, Etihad and Dragon Air.
Its acting managing director Julian So said airlines partially or fully fund training, depending on how strong demand was for pilots in their region.
So said demand for places had been growing by about 30 per cent a year for the past two to three years.
Entry into Air New Zealand is typically through gaining qualifications at other flight schools around the country or through the Air Force. Aspiring pilots can spend more than $100,000 on training before qualifying and then building up hours before applying for a job with the airline.