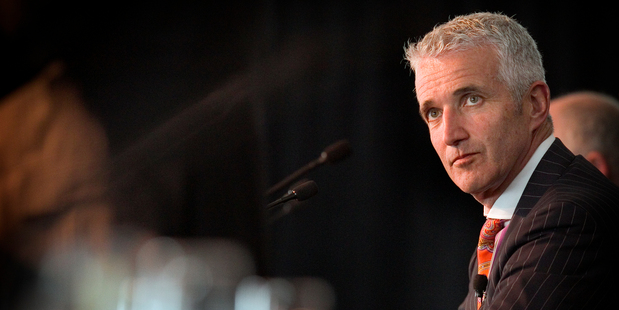 Former Air New Zealand chief executive Rob Fyfe was paid a total package of up to $7.96 million during his final year at the airline.
The annual report shows the package included $5.1 million of options exercised under his long-term incentive plan.
The options were accumulated between 2008 and 2012 and calculated as 80 per cent of salary over a five-year period. Fyfe - who has gone on to directorships for other companies - was paid a base salary of $715,500 for his final six months at the airline.
His successor, Christopher Luxon, earned a base salary of $625,000 in the first six months as chief executive and earned short-term incentives of $602,841 to be paid in the next financial year. Luxon also owns or has an interest in 137,980 shares as part of a long-term incentive plan.
His declared earnings place him in the $1.52 million to $1.53 million band of the employee remuneration table.
The report also shows the number of executives and management earning more than $100,000 including incentive payments climbed from 582 in 2012 to 642 in the past year.