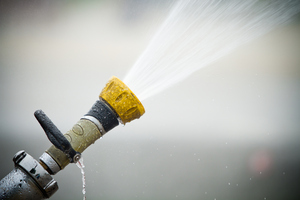 A meat worker sacked for squirting a colleague in the face with a high-pressure hot water hose has failed in his bid to get his job back.
James MacDonald had sought reinstatement to his job as a boner/trimmer with Lean Meats Oamaru Limited, remunerations for lost wages and compensation after being dismissed in March 2012.
In its decision, released today, the Employment Relations Authority outlined how, on the night of February 29 last year, while MacDonald and other staff were cleaning up, he got into an argument with another colleague.
MacDonald claimed the colleague had asked him to turn off a hose but he replied that he was too busy.
MacDonald said the colleague started yelling and swearing, calling him a "loudmouthed fat bully" and a "w***er", and made an offensive gesture at him.
The colleague, who has since died, complained to his supervisor that MacDonald had abused him and squirted water from a high-pressure hot water hose into his face.
As result of the allegation, MacDonald was stood down and, after an internal investigation, he was sacked.
MacDonald denied he had deliberately squirted his colleague, and claimed the investigation had been poorly managed. The ERA rejected these claims.
It also rejected MacDonald's submission that the company had failed to interview two witnesses.
The ERA determined that he had deliberately squirted his colleague in the face and that the dismissal was justified.
- APNZ