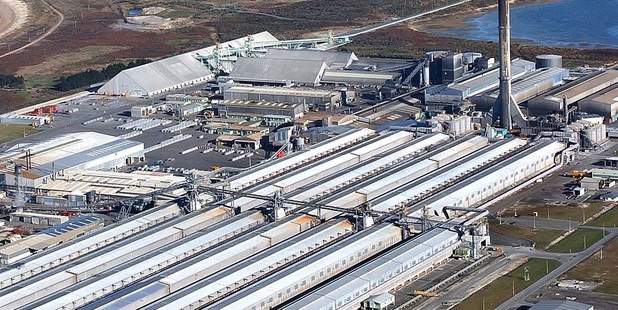 Workers at the Tiwai Point aluminium smelter have won an employment case claiming unpaid holiday pay.
The 64 workers disputed being allocated eight hours leave in lieu for working a public holiday, when all staff were working 12 hour shifts.
They argued the day's leave allocated should reflect the full 12 hours worked.
The Engineering Printing and Manufacturing Union (EPMU) members took the case against New Zealand Aluminium Smelters Limited.
The Employment Relations Authority found the the workers were entitled to 12 hours leave in lieu of a public holiday.
The determination by authority member Mike Loftus said the workers' employment agreements did not specifically limit the day in lieu to eight hours, despite other provisions limiting annual leave.
"The allocation is a day and a day is now 12 hours."
Loftus noted that the company should have addressed the issue and amended employment agreements when the shifts changed from eight to 12 hours.
"This did not occur and now the company must live with the consequence."
The value of the back pay required would differ for each worker and was left to the parties to resolve.
- APNZ