Employees need to be engaged, satisfied and feel valued to give best in workplace but their needs will vary.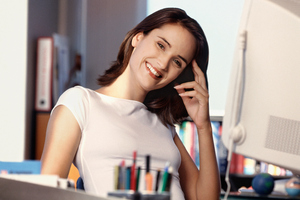 Ancient Greek philosopher Socrates said "know thyself" and that message holds particularly true when choosing a career and the workplace in which you'll feel engaged and satisfied.
In my counselling practice I have often found that people are unhappy in their work because their values are different from those of the workplace. For example, a person who values contact with others and connection is unlikely to be happy in a position where she is in front of a computer all day inputting data.
Career counsellor Jonathan Moy of Careerology says: "Personal values are the sense of worth that we place on things in our world; they are the convictions we hold about what we believe is important to have and uphold in life."
So, how do you get to know what your values are? Moy suggests you ask yourself:
•"What would I miss the most if I couldn't have it?" - Think about the things you do day-to-day, things you do occasionally but greatly enjoy, the people you interact with, and what you do with other people.
•"What are qualities you value in others?" Are they values you hold as important for yourself?
•"What are some things from the past that I am most proud of?" What is important to you about what you achieved, how you achieved it and what the achievement says about you?
•"What do I want to be remembered for at the end of my career?"
•The Great Big List - This is the most structured method, but often what people find the easiest way to clarify their values. Find a list of personal values (eg. www.career- ology.co.nz/values), then go through each value and write it under one of four headings, "Important to me", "Somewhat important to me", "A little bit important", and "Not important to me". After that, take all the "Important to me" values and prioritise them by putting them in order with the most important listed at the top and then in descending order of importance.
•Life timeline diagram - Draw a long line showing your life and plot important events and their dates (transition points) in your life that led to changes. Write down what were important values that guided your choices at each point. For example, identify common themes to why you repeatedly change jobs, look for patterns to why you might start jobs and then later get dissatisfied, what leads you to keep moving cities, are their associations between what happens in your social life and what happens at work, what upsets you enough to cause big changes.
•Use your values to identify areas for potential growth - After you have prioritised your values, consider how well each value is fulfilled in your life and career at the moment and ask yourself what changes could I make to fulfil this value more?
Moy says values change throughout our lifetime in response to changing responsibilities such as parenthood, relationships, maturation and new interests.
From a company point of view, HR consultant John Butters, of John Butters and Associates, says: "Employees who share a company's values can be a key to it performing optimally and sustaining success. Employees who don't share a company's values can be a key to it perform-ing sub optimally and causing failure."
He says it's not unusual for companies to call him in to coach employees who have lost a sense of engagement. "I've coached accountants who are very unhappy - and found they put high value in creativity. This is a very low need in accountancy, and so they feel demotivated."
He says some people choose a career that's expected of them by family or community, rather than something that they really want to do. Ability plus interest is vital.
"Such people don't necessarily have to change careers - just find a better fit, an accountant who values creativity should possibly find work with an arts concern rather than a commerce enterprise."
He suggests that companies look at values fit when considering whether to employ someone. This would be through looking at qualifications and interests, in-depth interview questions and psychometric profiles.
Butters makes the point that the reality is sometimes someone just needs a job and security may be the most important thing. He suggests that if that's the case, by all means take the job you can get, but use it as a stepping stone to get to something that fits better with your values.
Val Leveson is an Auckland-based counsellor.