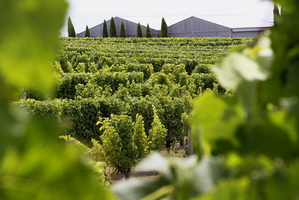 The manager of a Marlborough vineyard who was fired over allegations of swearing and offensive outbursts has been awarded almost $20,000 for being unjustifiably dismissed.
Tony McIntyre had been working at Condors Forest Estate for 10 years when he was dismissed from the role on 24 February 2012 - a decision he claimed was unjustified.
The Employment Relations Authority has sided with Mr McIntyre, ordering the company pay him $9685 for lost wages, $5100 for lost benefits and $5000 compensation.
Leading up to his dismissal, Mr McIntyre was called to a disciplinary meeting to discuss allegations of threatening and abusive behaviour towards another employee, Tracie Eyles, said the ERA finding.
Several of the allegations arose from Mr McIntyre allegedly making offensive comments to Ms Eyles and swearing at her.
In one claim, she said he made offensive comments when he caught her sending a work-related text to a colleague. He said the text was not work related and staff had only recently been told about not using their phones or texting while operating machinery as it was a health and safety issue, said the finding.
He said he was annoyed to find her texting but denied losing his temper and swearing at her.
During another alleged incident in 2011, Ms Eyles said she went to see Mr McIntyre about a pain in her leg and he asked whether she needed to be replaced. When she asked what he meant, he allegedly said "We can't keep f***ing around like this, I have work to be done, it may be time to replace you ...".
In another incident, she claimed he told her "told her things have been really good while you have been away and if there was any sh** now I know where its come from", said the finding.
Mr McIntyre told the ERA he had experienced problems with Ms Eyles's work, including her failure to keep the machinery she operated to an acceptable standard of service.
Following the meeting, Mr McIntyre was fired.
The ERA found failures in the company's process in doing so including not carrying out a full investigation of the allegations, not interviewing other staff who had witnessed several of the alleged events, and not having a verbatim record of the disciplinary meeting.
As a result, ERA member Michael Loftus found Mr McIntyre was unjustifiably dismissed.
- APNZ