Many young people not capable of meet and greet with employers, says recruiting agency.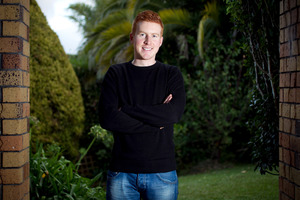 Too many young people are missing out on jobs because they don't know how to shake an employer's hand and speak confidently, a job agency says.
Zurich-based Adecco, one of the world's biggest recruitment companies, is staging street events in New Zealand and more than 50 other countries today to try to find jobs for what has been called a "lost generation" of unemployed youth.
Its New Zealand learning and development manager, Tammie Bennett, said this country was lucky that most of its young people were well educated, but many did not know what employers wanted.
"The ability to shake an employer's hand and to be able to introduce yourself with confidence and clarity is incredibly important," she said.
"A lot of people approach us and say, 'Hi, I'd like to talk to you because I'm looking for a job.'
"From our experience, what employers are looking for is, 'Hi, my name is Jane, my skills and experience are in this area, what I'm really interested in about your organisation is ABC and I'd really like to work with you'."
Adecco's initiative, based around a new website adeccowaytowork.com, is inspired by record levels of youth unemployment in Europe, reaching up to half of the 15-24 age group in Greece and almost 60 per cent in Spain.
On the same basis, New Zealand's youth unemployment rate was 19 per cent at last count in December. March figures will be released next week.
Sean O'Hanlon, 25, an Auckland University geography graduate who returned from Europe three weeks ago, said the Kiwi job market was still much stronger than in Europe. He spent a year in Germany, where he found temporary work, and seven months in Ireland - where he had lived for three years as a child - but found no jobs at all this year.
Since coming home to Auckland, Mr O'Hanlon has applied for several jobs in geographic information systems.
"There are a couple of jobs in Christchurch and there are a few around Auckland. That is a lot different from Ireland, where there are no jobs anywhere for anyone."