Survey reveals workers after higher salaries and better benefits from employers rather than need to feel secure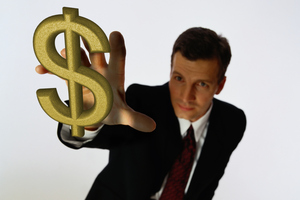 Job security was workers' No 1 priority last year. Now Kiwi employees are seeking better pay and improved workplace perks.
Research from recruitment and HR services specialists Randstad shows New Zealand employees are placing more emphasis this year on receiving higher salaries and better benefits from their employers, rather than the need to feel secure in their jobs.
The research findings, which include responses from 7000 New Zealanders, are an about-turn on last year's figures, where people placed long term job security as the most important factor when selecting a place to work. In 2012, the financial health of an organisation came in a close second, and competitive salary was a distant third.
Nineteen per cent of New Zealanders now view competitive salary and employee benefits as the most important factor in choosing an employer. This is up from 12 per cent last year, with the number of Kiwis valuing long-term job security falling five points to 14 per cent. A pleasant working atmosphere is now the third most important employment factor, with interesting job content coming fourth, followed by a good work/life balance.
Randstad New Zealand director Paul Robinson says employers need to put steps in place to ensure their employees are rewarded for their hard work, dedication and resourcefulness during challenging economic conditions - otherwise they risk losing their best performing talent.
"Over the past couple of years there has been limited movement in the job market due to uncertainty, job insecurity and limited optimism, so employees chose to sit tight and work hard through tough financial times," he said.
"However, as optimism increases and the market begins to open up, people will start to reconsider benefits important to them such as higher remuneration packages, the ability to be more mobile and work outside of the office, or have flexible working hours.
"Despite the need for organisations to reward employees this year, the results show that New Zealanders are open to accepting non-financial employment benefits."
Robinson said there were more jobseekers than jobs available 12 months ago, but this was now reversing. He said some employees were feeling overqualified in their jobs and many had not had career advancement or salary increases for several years.
Randstad's research has shown 61 per cent of Kiwis will be looking for a new job in 2013.
"They are starting to evaluate what's important to them within a work and home life context, and placing these issues at the top of their list of requirements when looking for a job," said Robinson. "This is good news for businesses, and highlights that while salary is important, employees will be open to other benefits if a pay rise is not a possibility in the short to medium term."
The Randstad study showed having a good work/life balance had become 10 per cent more important to Kiwi employees than it was last year.
Robinson said work/life blend was a relatively new concept when looking at four generations of employees. "You have the baby boomers who would 'clock in, clock out' and leave work behind at the end of the day, through Gen X and Gen Y to what we are now calling the 'i Generation'. These employees are connected to the internet 24/7 and want to work whenever and wherever they like. They have this expectation of connection - they want to be able to use social media such as Facebook at work, and their home and work life are becoming intertwined."
Robinson gave the example of one of his own staff members who at the last minute asked for time off to attend her child's inter-school swimming sports carnival. He had no hesitation in granting her the time away from the office even when a major deadline was due, as "she is a highly motivated employee who was happy to stay connected with work and was still emailing from beside the pool".
This level of flexibility, being a non-monetary benefit, is an easy way to increase levels of engagement and productivity in staff, he said.