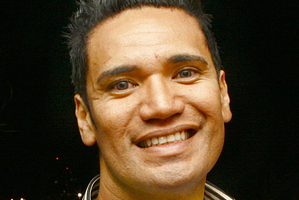 A flamboyant New Zealander who posed as a Tahitian prince while he defrauded the Queensland government of A$16.6 million ($20 million) is appealing against his 14-year prison sentence.
Hohepa Morehu-Barlow, 38, known as Joel, was sentenced in the Brisbane District Court last month after pleading guilty to eight fraud and drug charges.
He was arrested after police discovered his lavish lifestyle had been funded by almost A$17 million stolen from Queensland Health, not his inheritance as a Tahitian royal as he claimed.
A Queensland Department of Justice spokesman today confirmed Morehu-Barlow had lodged an appeal on March 27, little over a week after he was imprisoned for 14 years with no possibility of parole until December 2016.
The appeal will be held in the Queensland Court of Appeal, but a hearing date has not been set.
It is understood the Thames-born finance manager will appeal against his sentence as manifestly excessive.
Morehu-Barlow's fraud, the largest-ever against the Queensland state government, funded an extravagant lifestyle which included a luxury waterfront apartment, expensive sports cars, lavish gifts for family and friends and more than A$600,000 worth of Louis Vuitton goods.
- APNZ