Workers with skills and experience are in demand, but new graduates and trainees may still find going tough.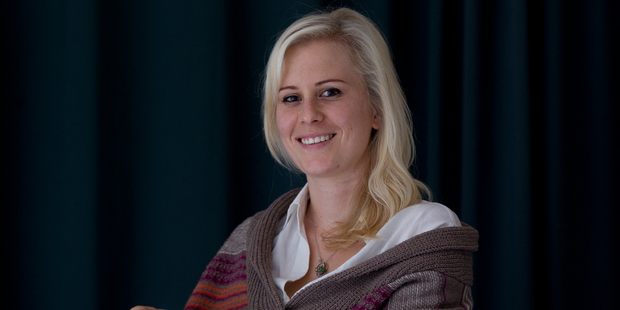 The labour market is showing signs of warming up, with Auckland in particular seeing a rise in new job listings - although new graduates and trainees still face a tough battle for work.
New Auckland job listings on seek.co.nz have risen by 7.5 per cent since December, March figures from the job website show.
Nationally, Seek job advertisements are up 4.9 per cent compared to March last year.
And a major recruitment agency says it has seen a notable upturn in recruitment levels, which should translate into increased salaries in the next 12 months.
However, the managing director of recruitment agency Hays, Jason Walker, said demand was uneven according to profession, and strongest for skilled workers with around three or four years' experience.
New trainees and those without relevant experience were unlikely to see significant improvement in the market until February/March next year, he said.
"The employment decisions they [businesses] make are ones in which they want individuals to come in and add value from day one ... Right now it's all about short-term wins."
Seek.co.nz spokeswoman Sarah Wesley said the website's data showed that people were more confident about giving up their current jobs for new opportunities.
The Seek Employment Index (SEI), which measures the new job ads placed against the number of applications received for those roles, fell by 4.4 per cent nationally.
"What that shows is people are applying in their droves, and applications have grown at a faster rate than ads."
Job figures from Trade Me, also released yesterday, showed job vacancies in the first quarter this year were up 5.3 per cent on a year ago.
Trade Me jobs head Ginny Ryder said there were hints of a "slow shift in favour of job hunters", but the employment market remained at a crossroads because of uncertain conditions overseas.
Mr Walker said that his company was back to record levels of recruitment.
He expected the upturn would translate into increased salaries in the next 12 months, although that would be highly dependent on what jobs people were in.
Its own report into the country's workforce for the first quarter showed senior payroll consultants as well as tradesmen were among the most sought after workers in the country.
There was also high demand for quantity surveyors, IT senior network engineers, insurance brokers, and senior lawyers.
Mr Walker said payroll professionals with experience were in high demand in the lower North Island because dozens of the specialists in Wellington were hired to correct the troubled teachers' pay system, Novopay.
Shortages in the trades and labour market were a result of continuing work on the Christchurch rebuild, he said.
On Sunday, Social Development Minister Paula Bennett announced that 29,000 fewer people were receiving benefits than in the last quarter.
But Auckland Action Against Poverty has questioned the figures, saying it is likely many beneficiaries have not gone into work but into an "appalling limbo" without pay or income support.
Finding a new job poses no problem
Despite an apparently poor jobs outlook, Ellie Thomas left her administration position confident she would find another.
In less than four months, she had two offers.
"I've heard all these horror stories, but I never had any problems finding work," she said.
The 26-year-old moved to Auckland from Perth in July with customer service and managerial roles on her CV. While still in Australia, she applied for a job as an air hostess with Virgin Blue, but didn't hear back.
Within a week of arriving in New Zealand she was offered three jobs, and took on an admin role at AUT University on a temporary contract.
In December, she felt it was time to move on and handed in her notice.
Ms Thomas spent a couple of weeks enjoying a summer break before getting serious about finding a new job at the start of January. While she was aware she might not find work for a while, Ms Thomas knew she would at some point.
Virgin Blue had been in touch in October and she had gone for a couple of interviews, but nothing came of it so she looked elsewhere.
After just one week and up to five applications for jobs listed on Seek, Ms Thomas was hired at the boutique Grey Lynn bakery Whoopie after sending a personal email.
"If it wasn't for Whoopie, I would have started getting a bit worried. I was quite lucky, though."
Last month, Virgin Blue asked her to undergo a physical examination. She passed with flying colours and was offered a role as an air hostess. She starts this month.
-Amelia Wade
Highest paid
1. Doctors and specialists $136,860
2. IT architects $135,837
3. IT functional consultants $134,881
4. IT project management $126,382
5. IT management $119,482
Lowest paid
1. Reception and front desk $32,856
2. Kitchen staff $33,871
3. Waiting staff $34,025
4. Bar staff and baristas $34,072
5. Caregiving $34,178
Average rates of annual pay by job (fulltime only) Q1/2013
Source: Trade Me Jobs
High demand for
*Senior payroll consultants and managers
*Tradesmen including excavators and drainlayers
*Architects with more than two years' experience
*Quantity surveyors
*Customer service reps and managers
*Structural engineers
*IT senior network engineers
*Insurance brokers
*Senior lawyers
*Office administrators
Source: Hays Recruitment