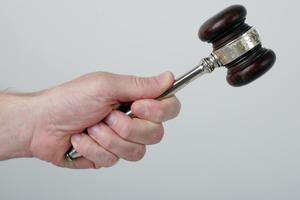 A "lippy'' administration manager who was unjustifiably dismissed by her boss has been awarded $22,000 in lost wages and compensation.
Robyn Marie Lloyd worked at AV Services Limited, a small audiovisual services company in Wellington, from 2007 to 2011.
She left the company after a number of "abusive'' confrontations with owner Peter Stobbart, the Employment Relations Authority said.
Ms Lloyd claimed her former boss was so abusive that she was forced to leave and she also made a statement to police outlining Mr Stobbart's threatening behaviour.
Mr Stobbart accepted his outbursts were unacceptable and he had apologised for them, although he considered he was "sorely provoked''.
The ERA acknowledged that Ms Lloyd was "stubborn and lippy''.
Both parties were described as using bad language and "regularly arguing with each other'' and due to their opinionated personalities they had a strained relationship during the last year or so of Ms Lloyd's employment.
Matters came to a head in July 2011 when Mr Stobbart asked her to clean the office, something she said was not her responsibility.
The confrontation resulted in the pair swearing at each other.
Mr Stobbart retreated to his office and Ms Lloyd shouted through the closed door that she was going home early and had had enough of his abuse.
Mr Stobbart came out his office and "using the strongest possible language, (told Ms Lloyd) to get out, go away and do what she was told''.
The next month Wellington had very heavy snowfall and Ms Lloyd left work early without seeking Mr Stobbart's permission.
When Ms Lloyd returned to work the pair had another argument and after being called a "silly woman'' by Mr Stobbart she left and called the police.
Ms Lloyd laid a complaint of threatening behaviour. She never returned to work.
The ERA concluded that from Mr Stobbart's own evidence, his behaviour towards Ms Lloyd was unreasonable, even if he had been provoked into it.
Ms Lloyd was awarded $12,000 in lost wages and $10,000 compensation.
Neither party was available for comment.
- APNZ