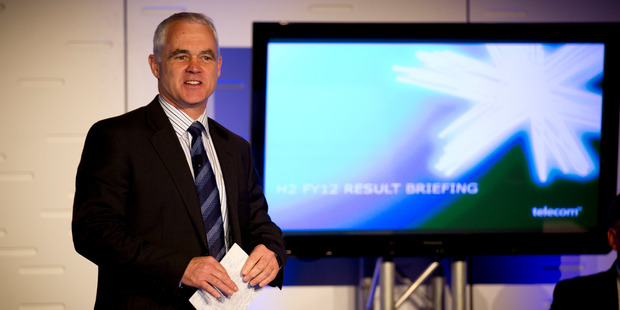 At a time when Telecom is making company-wide job cuts, it has announced it is forming a new department which will aim to create fresh "businesses and services".
The company announced the formation of a "Digital Ventures" team, which will be headed by Rod Snodgrass, whose position of chief product officer is being disestablished.
The digital ventures team would be focused on "developing and growing new businesses and services" and building new revenue streams, the company said in a statement.
These opportunities would be explored in a "controlled 'incubator' type setting".
If new activities from this new team grow "they will most likely rejoin Telecom's core business units or may become businesses in their own right," the company said.
A Telecom spokesperson said the team would initially be comprised of Telecom staff but could hire people from outside the company later on.
The team could have anywhere from five to 15 staff in the early stages, the spokesperson said.
Today's announcement follows others from Telecom last month that it expects to axe between 930 and 1230 jobs by the middle of this year as part of its efforts to cut costs.
The company said it would reduce its staff from between 6300 and 6600 down from the 7530 employees it had at December 31 2012.
Telecom chief executive Simon Moutter said today:
"As we have previously announced, Telecom is making a strategic shift to a future oriented, competitive provider of communications, entertainment and IT services over our networks and the Cloud. It won't be enough for us to become just cost competitive, we also need to identify future revenue generating opportunities that are arising in a rapidly changing world. Telecom Digital Ventures is an important step along the way."