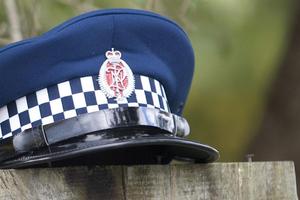 Waikato has become the latest police region to undergo a restructuring that has been criticised for creating staff shortages and cutting some services.
Waikato district commander Win van der Velde confirmed the restructure would see rural staff redeployed into frontline police roles.
The result would be a cut to behind the scenes investigation staff and community constable roles in rural Waikato.
Community constable positions in Matamata and Morrinsville would be disestablished, with staff being redeployed into a dedicated child protection investigative team at Child Youth and Family in Paeroa.
New hubs housing investigative staff are proposed for Te Awamutu and investigation hubs would be set up in Morrinsville and Thames.
Mr van der Velde confirmed there would be a review of the number of on-call police staff in some rural areas.
Police Association Waikato-Bay of Plenty spokesman Wayne Aberhart said while the changes wouldn't mean a direct cut in police jobs, crucial services like investigations would end.
"Everywhere is restructuring how policing is done.
"At the end of the day one size does not fit all -one size does not fit city and rural; rural looks very different to city."
The consultation period over changes in the Waikato end on Monday and a final decision on the restructure will be made on March 26, with changes expected to be in place by June 30.
Police Association national president Greg O'Connor says there has been no new funding for policing, which had meant support staff had been pulled out of smaller stations and transferred to new units, or in some cases their roles had been disestablished.
"Some smaller stations simply don't have the staff to allow them to stay open to the public.
"Police figures show there were 3086 non-constabulary Police employees in December 2011, as of December 2012 that number had dropped to 2905 - a reduction of 181 fulltime equivalent positions," he said on the Police Association website yesterday.
"With budget and staff cuts of the magnitude Police is currently forced to implement, it is inevitable public service will be affected. Station closures are a part of that."
Waikato, Manawatu and Taranaki are in negotiation with police national headquarters over proposed changes, while changes have already been signed off for most of the country including Hawkes Bay, where changes have been implemented.
Police Minister Anne Tolley said police were making changes to "work smarter and better".
"We have increased the number of cops on the beat by 600 - we trust the police to use their resources to ensure they have the right people in the right places at the right time."
- APNZ