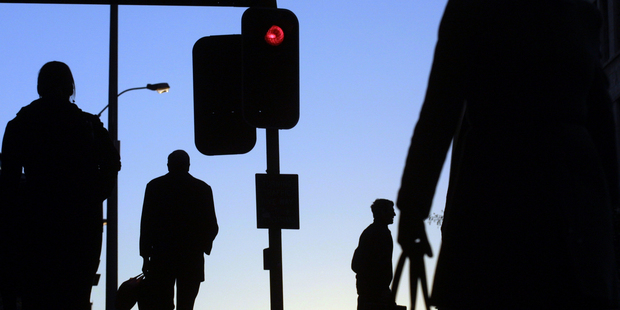 Bigger workloads and tighter company budgets are causing higher stress levels among New Zealand employees in certain sectors, according to a report out today.
Global recruitment company Hudson surveyed 1328 employees in New Zealand late last year and found 41.6 per cent were feeling more stressed than a year before.
Salary and Employment Insights 2013 also showed 67 per cent of 1392 employers were sinking their lids - spreading workloads over existing employees rather than hiring a replacement when a team member left.
With kiwi employers trying to do more with less, 77 per cent of employees said they were shouldering more responsibility and working longer hours, said Hudson NZ executive general manager Roman Rogers.
"Where roles aren't being replaced, that's putting pressure on the current team and is not sustainable in the long term," he said.
"People say they are working considerably harder than 12 months ago and many are working longer than 40 hours a week."
The survey covered workers in a range of sectors, including accounting and finance, financial services, human resources, legal, and ICT.
Just over half (56.4 per cent) of employees were found to be actively or passively looking for new roles, and better pay was cited as the most important consideration when changing jobs.
"With employees motivated by pay and budgets remaining tight, employers should prioritise spending and ensure rewards and benefits incentivise and retain high performers," Rogers said.
"Employers need to strike the balance between rewarding staff and managing financial pressures."
He said it is impossible for a company to reward everyone equally but employers should be taking a good look at which roles were the most essential.
"The key thing is they've got to prioritise the roles that are the most important and then look at whether people in those roles are people are being paid a fair salary.
"And of individuals that are performing well, are they being remunerated accordingly?"
Where bosses were unable to increase staff salaries, they could consider other rewards like flexible working hours or better holiday leave, Rogers said.
"If employees understand their efforts will be recognised and rewarded, they are more likely to be engaged, work productively and contribute to a positive company culture than can survive challenging economic times."
Hudson carried out the survey in October and November last year and contacted people from its own database.