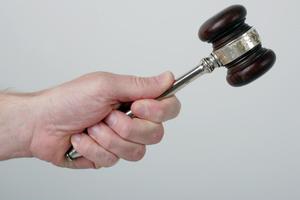 A woman who did not get hired as a pharmacy assistant after giving a "bull****" massage during her job interview has lost her unfair dismissal claim.
The Employment Relations Authority (ERA) has found Rehana Hussein was never an employee of Otahuhu Community Pharmacy and is unable to take a personal grievance claim against the company.
Pharmacy director Moheb Atia approached a Winz work broker to help him find a pharmacy assistant after moving his business from Botany Downs last June.
Mr Atia said he wanted someone with beauty therapy and massage skills because he believed offering those services would enhance his business.
Winz work broker Ramesh Prasad put him in touch with Ms Hussein, who had worked in customer service and had some experience in beauty therapy and massage.
At the interview last July, Mr Atia expressed concern with her job history - including that she had been out of work for three years, had not held a job for more than a few weeks, and appeared to have worked in a succession of jobs which were terminated prematurely.
But Mr Prasad urged Mr Atia to give Ms Hussein a chance, reminding him he could give her a pre-employment test.
Mr Atia agreed, and she came into the pharmacy for the test the following day.
He became concerned when she withdrew to the back of the pharmacy every time a customer came in - behaviour Ms Hussein told the ERA was due to social anxiety, which made her uncomfortable with people she did not know.
Mr Atia then decided to test out her massage skills, and asked Ms Hussein to massage his neck.
He said the massage was unsatisfactory and informed her afterwards that she would not get the job.
Ms Hussein said Mr Atia had told her the massage was "bull****" but he never said she did not have the job.
She said Mr Atia paid her $30 and asked her to return to work at the pharmacy.
But Mr Atia said Ms Hussein had become agitated and had asked him for the $30, saying she needed it for groceries.
He agreed to give her the money if she finished the vacuum cleaning, which she agreed to do at a later date.
Ms Hussein never returned to the pharmacy, saying she had felt uncomfortable during her time there.
ERA member Eleanor Robinson dismissed Ms Hussein's grievance claim, finding she had never been employed by the pharmacy.
The work she carried out was part of a pre-employment interview test, and the $30 was an "ad hoc payment" to an independent contractor.
The parties made no agreement on work hours nor the terms and conditions of employment.
Mr Atia would not comment when contacted, referring inquiries to his lawyer.
- APNZ