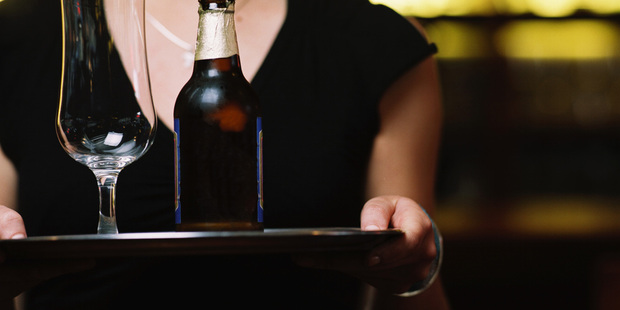 Online job hunters fought for a smaller pool of positions last month, as the number of vacancies on New Zealand's two biggest job sites decreased for the second month.

According to a report from the Ministry of Business, Innovation and Employment (MBIE), total job vacancies advertised on Seek and Trade Me decreased by 6.3 per cent last month, in seasonally adjusted terms.
The latest Jobs Online Report showed the biggest drop was in the skilled job category, where vacancies slipped by 5.6 per cent between November and December.
That comes after a fall in November, when skilled job vacancies decreased by 4.1 per cent and all job vacancies by 2.7 per cent.
"While there is some variation from month to month in the seasonally adjusted series, the trend in skilled vacancies has been slowly falling since August 2012," said MBIE spokesperson David Paterson.
The biggest drop in skilled vacancies last month was in information technology, down by 15.5 per cent.
Hospitality and tourism, which grew by 5.7 per cent, was the only industry to see a rise.
On an annual basis, skilled vacancies have decreased by 1.5 per cent and total vacancies have increased by 0.6 per cent, compared to the year ended December 2011.
The fall in new job ads last month was typical at this time of year, said Seek's general manager Janet Faulding.
Seek last week released its December figures, showing a 1.3 per cent dip in new job advertisements.
The results showed it had been "business as usual" in December as companies held off appointing new hires until the New Year, Faulding said.
"We expect to see job ads grow in the first quarter of the year as employers begin actioning future recruitment plans," she said.
MBIE's report showed a trend in skilled job vacancies falling in the main centres, with Wellington down by 11.4 per cent, Canterbury down by 10.9 per cent and Auckland down by 5.4 per cent.
Although job ads fell sharply in Canterbury last month, vacancies over the year are up by 4.4 per cent.
A job boom in construction and engineering (+ 57.9 per cent) and sales, retail, marketing and advertising (+ 20.2 per cent) has offset a fall in IT (- 24.9 per cent) and accounting, HR, legal and administration (- 22.3 per cent).