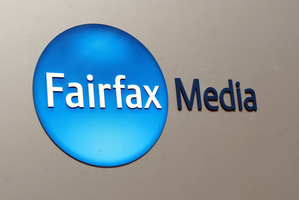 Fairfax Media New Zealand has hired a former editor of Queenstown's Mountain Scene - Garry Ferris - as editor-in-chief for its Auckland operations.
Staff approached by the Herald hoped the appointment would lead to a higher status for the Sunday Star-Times within the group, but said the Auckland operation had suffered under the company's elaborate structure.
The role overseeing editorial Fairfax's print and digital products in Auckland as well as for the Sunday Star-Times and the Sunday News.
Its creation was part of a restructuring by Fairfax last year.
That followed the departure of Sundays editor-in-chief Mitchell Murphy, who returned to Australia, and Sunday Star-Times editor David Kemeys who stepped down in October.
Ferris, 44, will lead Fairfax's 100-strong Auckland newsroom that services the Sunday titles and a stable of community newspapers and websites, as well providing Auckland coverage for the wider Fairfax group, the company said in a statement.
He takes up the role on February 4 and beyond his online role faces haemorrhaging circulation for the Sunday papers.
Most recently Ferris has held senior roles in Queensland with News Limited, including a stint as deputy editor of Brisbane's Sunday Mail. He was editor of the Mountain Scene community newspaper in Queenstown from 2004 to 2010 when the paper built a strong reputation.
Fairfax sources said that the morale and the editorial product at the Sunday Star-Times had improved markedly in recent weeks and hoped the appointment of the Auckland editor-in-chief may improve its status.
Both Fairfax Sunday newspapers have been hit by severe circulation drops.
In the 12 months to September 30 the Sunday Star-Times lost 14.2 per cent of its circulation and the Sunday News lost 16.7 per cent.