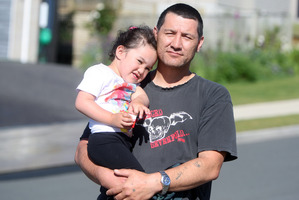 Rotorua timber industry worker Daniel Mathew is philosophical about the possibility of losing his job.
Mr Mathew is one of about 50 workers and contractors who will lose their jobs if Carter Holt Harvey closes its Rotorua Profiles plant.
Workers were told last Thursday the company was proposing to close the plant on December 20 with a further 18 jobs on the line at Carter Holt Harvey's plywood processing plant in Tokoroa.
The company cited a fall in demand from export markets in Australia and the decline of new building work in New Zealand as reasons for the proposed redundancies.
Mr Mathew has worked for the company since 1996 and is safety supervisor at the site. He said staff would be told on Monday if their jobs were safe or if they had to look for new employment.
"It was a bit gut wrenching to be told just before Christmas, but their reason behind it was them saying we shouldn't spend up large and then be told after Christmas we had no jobs."
Mr Mathew said he had started looking for a new job online.
"There are a few jobs I think I will go for ... and there are other opportunities with the new Mitre 10 opening up soon."
But, he said some of the older workers would be taking pay cuts if they couldn't find a new job in the same industry. "They are worried about the 90-day probation that just came in as well. It gives them no job security."
But, Mr Mathew said the past few years had been pretty slow work-wise at the plant and some workers could see the writing on the wall.
"It's been up and down, but nowhere near as busy as in the past ... at the end of the day you have to ask yourself if you would do the same thing ... pouring money into a business and not making any profit."
Mr Mathew said staff would have to wait until Monday to find out if they still had their jobs.
"It's another weekend to wait. In a way it's a good thing because they could still change their minds, but then there's the uncertainty of having to wait."
Carter Holt Harvey human resources director Kim Lee, who is based in Australia, has previously told The Daily Post it was the company's policy not to comment.
For more articles from this region, go to Rotorua Daily Post