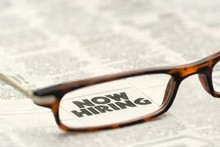 Philip Townsend has joined Paul Diver Associates as a senior associate.
When Symantec CEO and president Enrique Salem stepped down recently, the board of directors made Steve Bennett president and chief executive officer, in addition to a continued role as board chairman.
Origin Energy's Chris Bush has been appointed New Zealand country manager for the oil and natural gas exploration. He will oversee the expansion of exploration and production activities in this country.
AT&T has made Peter Thomson general manager for New Zealand. He will also be sales manager for Victoria, South Australia and Western Australia.
For a free inclusion send appointment notices to careers@nzherald.co.nz