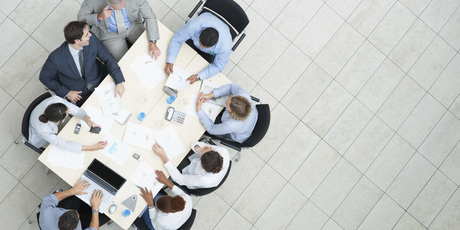 Much evidence has emerged in the past decade to suggest that having an organisational culture that embraces a diverse workforce can significantly enhance business performance.
This happens in a number of ways; for example, having a diverse workforce helps organisations understand and respond better to diverse customer needs, and opens the possibility of new and emerging markets.
Bringing people together from different backgrounds and experiences introduces diverse perspectives and can spark new ideas.
Research has shown that these factors can improve quality of decisions.
In addition, high-calibre job applicants - particularly women and people from minority groups - are often more attracted to organisations that have a good track record for supporting diversity, so having an active diversity strategy can increase the pool from which employers can recruit.
Critical to achieving the benefits of a diverse workforce is creating an inclusive culture.
Kenexa defines an inclusive workplace culture as "an organisation where every employee has a high sense of belonging as an accepted, welcomed and valued member in the larger organisation ... an environment where 'We' is everyone".
The first step in building an inclusive workplace culture is to analyse the organisation's current state, by creating a workforce profile of employee demographics, auditing the organisation's culture and values to better understand what barriers there might be, and seeking employee feedback.
This year KenexaJRA has added a question to their standard questionnaire which will give a starting point for organisations to measure the inclusiveness of their culture.
Kenexa also conducts in depth Inclusion and Diversity programmes that provide a picture of how people throughout the organisation perceive the culture.
It is not getting any easier for organisations to find talented recruits; for organisations to remain competitive the working environment must be attractive to people with a wide range of backgrounds, beliefs, and perspectives. Actively monitoring the inclusiveness of workplace culture is a critical part of this.
The Kenexa Best Workplaces Survey is run in association with the New Zealand Herald and supported by KiwiBank and the Department of Labour. The survey is available May 1 to August 31. Register online today: www.bestworkplaces.co.nz