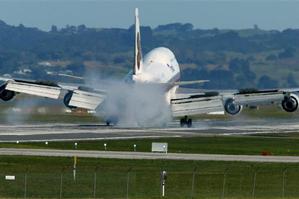 Rich investors and entrepreneurs will find it easier to get residency in New Zealand following the Government's decision to relax business migrant rules.
Now investors with $10 million could get residency in three years without any English skills or business experience and no age limit.
They have to remain in the country for 20 per cent of every year.
The similar criteria previously required $20 million for four years with four years business experience.
Investors willing to invest $1.5 million will also get residency though they have to meet language, age, and business experience.
These are set at a lower threshold than previously.
They will also have to remain in the country 40 per cent of every year and have $1 million in settlement funds.
The latter category will be capped at 300 places. There will be no cap on the number of people who could qualify under the $10m category.
A new entrepreneur category will also be created which allows applicants to meet residency requirements more quickly once they have invested $500,000 and created three jobs.
Economic Development Minister Gerry Brownlee said the changes were needed as New Zealand was missing out on the capital and skills needed to create jobs and wealth.
Immigration Minister Jonathan Coleman said since 2007 only 23 people had entered the country under the old business migration policy.
There had been only three applicants under the old $20m investment category, though one of them had invested $120m.
Since 2005 there had been a significant drop off in business migration investment due to unrealistic investment expectations and English language requirements.
Coleman said he had no crystal ball about how many people might come in and how much money they might bring with them.
He did not think there would be a flood of immigrants due to the "tweaking" of the rules as New Zealand was competing with other countries for these people.
It was clear that the thresholds had been too high because of the lack of applicants.
There would also be rules and monitoring to ensure money was invested and not just put in a bank account or spent on residential property.
The policy changes would be reviewed after 12 months.
Green MP Keith Locke said people should not be able to buy New Zealand residency just because they were rich and not dedicated to the country.
Brownlee said such as stance was ridiculous as New Zealand had been reliant on business immigration since colonisation.
Investment management specialist Tim Howe of Ocean Partners said the changes would go some way to enticing wealthy investors to New Zealand.
While New Zealand rated well from a quality of life perspective the overall proposition for investors thinking about New Zealand had not been strong enough previously, he said.
- NZPA