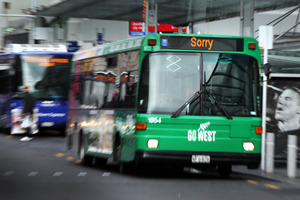 An Auckland bus driver who refused to return to work after changes were made to his regular bus route has failed to prove he was wrongly sacked.
Paul Jackson was well-known and highly regarded by patrons of the hop-on, hop-off route around Henderson, which he had driven from Monday to Friday for almost 12 years.
But he stopped turning up to work last February after the Transportation Auckland Corporation Ltd (TACL), which is contracted by Auckland Transport to operate its bus services, reshuffled its west Auckland routes.
The so-called 'hopper route' was among those altered, requiring Mr Jackson to work across all seven days of the week as part of the new roster.
When he failed to report to work, the company terminated his employment on the grounds of abandonment.
Mr Jackson raised a grievance with the Employment Relations Authority (ERA), claiming he was unjustifiably disadvantaged by TACL's decision to reschedule its services without consultation.
He also claimed his position had become redundant, and sought compensation.
But ERA member Anna Fitzgibbon found he was not unjustifiably disadvantaged because the company had consulted on the proposed changes.
The ERA heard Tramways Union delegate Haeata Paraone did not tell Mr Jackson about the proposed changes in detail because of the stress it would place on Mr Jackson, whose partner was very ill.
Ms Fitzgibbon said that was unacceptable. She also said it was unacceptable for the union delegate to fail to inform members, and then claim the company had not consulted.
She found Mr Jackson was not dismissed by the TACL.
"It is my view that Mr Jackson, in refusing to return to work and in notifying TACL of his intention not to return to work unless certain conditions which were unacceptable to TACL were met, terminated his employment."
Costs were reserved.
- APNZ