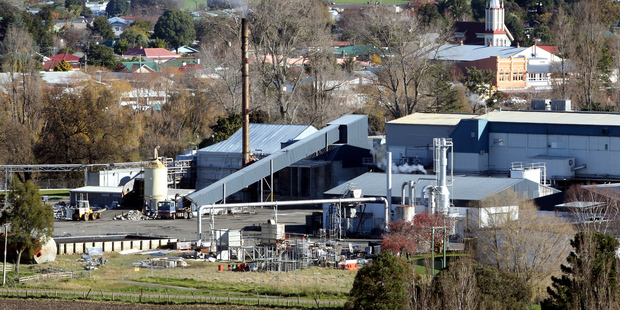 File Photo / Paul Taylor
Shane Kereopa suffered a broken femur, shattered shoulder, broken foot and four broken toes when he fell down a two-storey lift shaft at meat processing plant Affco Horotiu.
The 45-year-old spent seven weeks in hospital and was off work for nine months.
Yesterday, a judge ordered Affco to pay its employee $8000 reparation for the accident which could have claimed his life.
Judge David Ruth also fined Affco $56,250 after the company was convicted in May of failing to take all practicable steps to ensure the safety of an employee at work.
Mr Kereopa said he expected more reparation but was happy the shaft had been filled in.
"I was kind of hoping for more but it's better than nothing I suppose."
The Hamilton man tripped down the 6.7m gantry lift on March 26 last year, smashing into a hoist which broke his fall, diverting him on to a wooden pellet instead of the concrete floor.
His femur smashed and the bone pierced the skin of his leg.
Though back at work now he still walks with a limp and has back problems and ongoing pain.
"The thing that peeves me off a bit is they had a harness there but because I'm so fat I couldn't fit it. I told them I couldn't fit the harness and they said don't worry about it just do the job anyway."
At the time Mr Kereopa was 180kg and is just short of 2m tall.
His lawyer sought up to $25,000 reparation and Mr Kereopa said he lost income while on ACC most of last year and during strikes at Affco this year.
At Affco's sentencing in the Hamilton District Court yesterday Judge Ruth said he considered the incident moderately serious.
Judge Ruth said Affco had "fallen foul of its obligations" under the Health and Safety in Employment Act 1992 because a risk of falling down the carton well had previously been identified in 2005 when the premises had been refurbished.
He acknowledged that Affco had reacted immediately to the accident, had filled in the shaft, and had tried to alleviate Mr Kereopa's suffering.