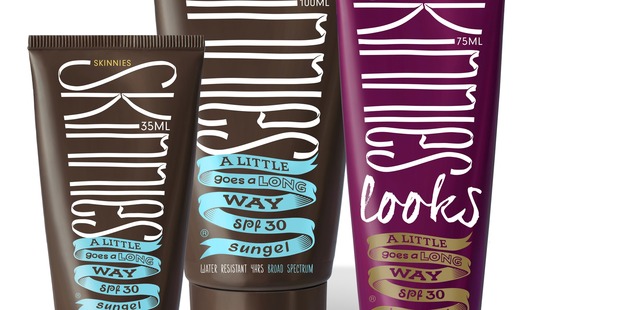 This competition has now closed.
After breaking new ground in the sunscreen world the last couple of summers, Skinnies has taken it one step further, and is launching a brand new Skinnies LOOKS SPF30 Beauty Gel.
The gel combines super high standard sun protection with vitamins C and E to moisturise your skin and fade sun spots; CoQ10 to repair skin cells; and a warm tint and shimmer to keep your face looking good as gold.
Skinnies LOOKS joins the recently updated range of Skinnies 100ml Sungel and 35ml Sungel tubes, all of which are broad spectrum SPF30, quick drying, long lasting, preservative and paraben free, not white and not greasy.
Element has five $100 Skinnies packs to give away. To enter, fill out the form below.
Like what you see? For weekly Element news sign up to our newsletter.
We're also on Facebook and Twitter.