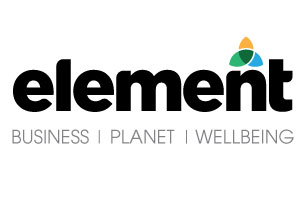 Welcome to your new look Element website.
Finding us: elementmagazine.co.nz will redirect you straight here or you can simply click on Element Magazine in the National dropdown of the main Herald navigation bar.
What happens to your Element login?
With the move to the new site, you will need to set up a new account with the Herald if you wish to comment or use the additional functionality such as Save and View Later.
Registering on the Herald website
To access the content on the new Element website, registering is not mandatory; however if you would like to register, simply follow the below steps:
To register: click 'register' at the top right of the webpage.
Either sign in using your existing social login or create a new one specifically for the Herald.
Once registered:
To login - simply click Login at the top right of the webpage
To edit your details - simply login, hover over your name at the top right of the webpage and click edit profile
To log out - hover over your name at the top right of the webpage and click log out
About Save and View Later
Don't have time to finish an article? Want to save it for later?
You can now easily save any article, gallery or video to your account with our Save and View Later functionality.
To use: Simply log in, click on the 'star' image (at the top of every article or activated when you hover over the article on the home page) to save it to your personal library. You can then access whenever you want on your desktop, mobile or iPad.
Staying connected
Follow Element on
Facebook
Twitter
Or sign up to our weekly e-newsletter