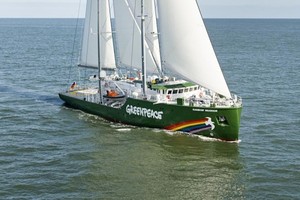 Purpose-built, she's one of the most environmentally friendly ships ever made.
Funded by donations to Greenpeace, Kiwis funded the rapid response room, where activists get ready to board inflatables.
"Many Kiwis donated to the new Rainbow Warrior so we're excited to show everyone what they made possible," says Bunny McDiarmid, executive director of Greenpeace NZ.
She'll be at five locations for tours in Auckland, Oban, Bluff, Dunedin and Wellington.Register at rainbow-warrior.org.nz for more information.