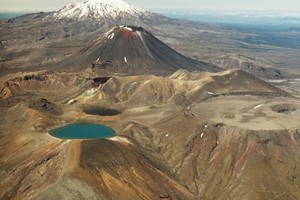 Try not to walk off a cliff while you're looking at your phone. Project Tongariro in the central North Island has launched New Zealand's first interactive smartphone application for a National Park.
Called the Pocket Ranger, the free-to-download app is designed to offer an interactive and multi-media experience that provides interpretation, maps and images of the unique natural features of the Tongariro National Park while at the same time conveys important safety messages. The Department of Conservation has partnered with Project Tongariro on the project.
The app will be available for both iPhones and Androids.