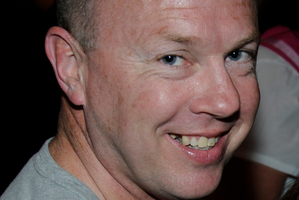 An Auckland electrician and electrical inspector have been found guilty of negligence and creating a risk of serious harm after a home owner suffered a fatal electrical shock.
Avondale home owner Trent Page died in April 2010 while inspecting a water leak under his house.
His grieving partner said the house had recently undergone extensive renovations and an electrician had been in the previous week.
Following a disciplinary hearing into a complaint laid by the Ministry of Business, Innovation and Employment's Energy Safety Group, the Electrical Workers Registration Board has found Auckland electrician Brett Woodley McGehan and Auckland electrical inspector Harry Martin Gedye guilty of disciplinary offences under the Electricity Act 1992 in relation to the death.
Mr McGehan was fined $7000 and ordered to pay costs of $10,000. His practising licence was previously suspended following receipt of the complaint.
It was later reinstated after he completed an approved training course.
Mr Gedye was fined $6000 and ordered to pay costs of $10,000. His electrical inspector's registration has also been suspended until he successfully completes a course of remedial training prescribed by the Board.
The complaint lodged by Energy Safety related to electrical work undertaken on Mr Page's Avondale home in March 2010.
While installing a new mains cable, Mr McGehan transposed the phase and neutral conductors at the mains point of entry, causing the earthing system of the house to become electrically live. He did not perform any testing as required by the Electricity Regulations 1997 - which were in force when this work was carried out.
Mr Gedye failed to check the work was carried out properly and did not detect the transposition.
This transposition had fatal consequences and led to the electrocution of Mr Page when he went under his house to inspect a leak coming from the hot water cylinder.
John Sickels, the Ministry's Registrar of Electrical Workers Licensing, welcomed the Board's ruling and hoped it sent a clear message to electrical workers.
"Electrical work is hazardous and, if not performed correctly, can have extremely serious consequences. There is no room for cutting corners. The public need to know they can have confidence in the safety and quality of electrical work carried out on their homes," he said.
Mr Sickels added that media reports at the time and electrical industry comment on Mr Page's death incorrectly suggested he had been carrying out DIY electrical repairs when he accidentally touched a live wire and was electrocuted.
"Any suggestion Mr Page was partially responsible for causing his own death is completely irresponsible and caused unnecessary distress for his family and friends at what was already a very sad and difficult time."
- APNZ