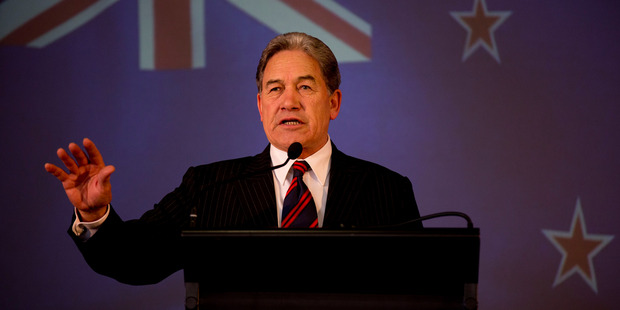 Confused? Who wouldn't be? It is difficult enough getting to grips with the new forms of inquiry laid out in last year's Inquiries Act without the politicians complicating things even more.
Interviewed on radio yesterday morning, Winston Peters said a royal commission examining National's "dirty ops" as revealed in Nicky Hager's Dirty Politics would be a bottom line for New Zealand First if it held the balance of power after the election.
By early afternoon, John Key was indicating he could live with that even though the inquiry he had just announced will be confined to allegations Judith Collins may have been involved in efforts to undermine the head of the Serious Fraud Office back in 2011.
No sooner had Key said that than Peters was denying he had made the matter a bottom line for joining other parties in a governing arrangement.
The talking at cross purposes was in part down to Key and Peters not wishing to lock themselves into inflexible positions from which they cannot shift post-election, and part the outcome of last year's inquiries law change.
Unsurprisingly, the Prime Minister has chosen to hold a narrower "government" inquiry rather than the supposedly more in-depth and broader "public" inquiry.
Equally unsurprisingly, Labour is demanding the latter, while the Greens and New Zealand First want a royal commission which is effectively the same as a public inquiry but with more status.
Confusingly, a public inquiry is the same as a government inquiry in that both have powers to summon witnesses. Government inquiries are intended to deal with smaller and more immediate issues where a quick and authoritative answer is required. Public inquiries are designed to deal with "meaty" matters such as big policy changes or natural disasters with loss of life.
It all comes down to the terms of reference. And Key has yet to reveal those for his inquiry. He is deliberately drip-feeding details in order to keep his opponents guessing and regain control of the election agenda.
His bottom line is simple - to have the minimum inquiry possible and ensure it does not report before election day.
Debate on this article is now closed.