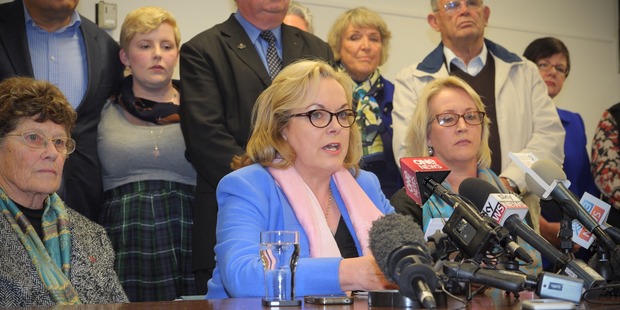 The job of a Minister of Justice is to protect the integrity of the system. A minister must be beyond reproach. Any sign of political interference risks infecting the whole system.
If she only knew about a smear campaign, that's serious enough. She was the Minister of Justice, for God's sake. Her hands must be squeaky clean. Even more serious is the allegation that it was the subject of a serious fraud investigation who was paying for the campaign.
Judith Collins denies all allegations and is determined to clear her name.
To recap, Mark Hotchin, former director of Hanover Finance, was being investigated over the failure of the finance company. About 16,000 people with investments totalling more than $500 million lost most of their money through the failure of Hanover and related companies, and the sale of assets to Allied Farmers.
The SFO did not lay charges.
In announcing Judith Collins' resignation, John Key may have looked like a man freed from a hostage crisis on Saturday. It's odd, however, that he failed to mention the alleged link with Mark Hotchin. He knew it would be explosive. Maybe he just wanted one night off.
There has to be an independent commission of inquiry. Nothing less will do now.
Bill English on TVNZ's Q+A programme yesterday said that "this is all about bloggers" behaving badly.
Except it isn't. It's about the links between those bloggers and ministers' offices, including the Prime Minister's.
We still don't know if John Key and staff in his office were co-ordinating with the slime attacks.
When Nicky Hager's book was published, the Prime Minister said it was all a left-wing conspiracy and for that reason he didn't have to respond to the substance. Now we know that the book actually understated what was going on.
How much did John Key know?
Debate on this article is now closed.