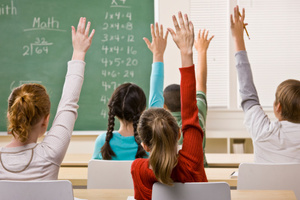 The latest pay round for school staff saw more than 350 people affected by payroll errors - fewer than the Novopay performance target.
Minister responsible for Novopay Steven Joyce has released the latest PricewaterhouseCoopers (PwC) report on logged complaints, showing errors affecting 0.42 per cent of staff.
The performance target is 0.5 per cent - which has been achieved in four of the last five pay rounds, Mr Joyce said.
In the previous pay period, 0.26 per cent of staff at 166 schools were affected by errors.
This is an improvement on error rates at the end of last year, which saw up to 2.2 per cent of staff at more than 600 schools affected.
Pay period 4, on May 15, saw 84,577 people paid a total of $162.29 million.
The PwC report shows 36 staff were not paid, 122 were overpaid and 195 underpaid. Affected staff were from 247 schools, or 10.1 per cent of schools in the system.
"At this stage indications show that Pay Period 5 is likely to have a similar low number of issues,'' Mr Joyce said.
The Backlog Clearance Unit and IRD have resolved outstanding 2012/13 tax issues caused by Novopay for around 3000 school employees, he said.
The Government set up the 100-strong unit in March to speed up clearance of old complaints.
The unit was still working on outstanding issues, with about 7000 cleared in total, and about 18,000 to go, including 5900 outstanding pay instructions and 11,800 overpayments.
"Progress is continuing on resolving all these issues and I want to acknowledge and thank school staff, administrators and principals for their on-going patience,'' Mr Joyce said.
- APNZ