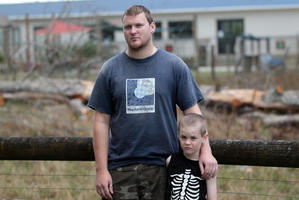 An early childhood teacher who forged her qualifications is in prison awaiting sentence and has had her name removed from the New Zealand Teachers Council Register.
Tracy Gwendoline Hibberd never passed the final paper of her diploma, yet got provisional registration as a teacher and a job. She earned praise and glowing references from parents at Clevedon Kidz Early Childhood Centre.
Hibberd's partner Terry Moores said he was shocked she was sent to prison.
"She's no threat to anyone." She was "keeping strong" in prison, but missing her son Isaac, 6.
Hibberd maintains her innocence and her father Wyn Hibberd told the Herald on Sunday she would appeal. He said his daughter had dyspraxia and dyslexia which meant she could not have forged anything.
At her jury trial in Auckland this month the Crown said: "She never, ever passed that diploma and we know that she never received that final qualification.
But she seemed to forget that."
Court documents state Hibberd, 33, failed one of her final papers for the second time in April 2010 at NZ Tertiary College. The college agreed to let her sit for a third time, but she instead gave Clevedon Kidz a letter and academic record showing she had completed a Diploma of Early Childhood Education.
She later provided more forged documents but later said in her defence a Clevedon Kidz manager had forged the documents.
She is due to be sentenced on April 24.