Schools and parents report continuing problems after switch of companies paid to carry special-needs pupils.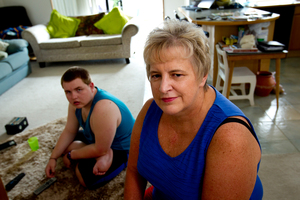 Special-needs students have been placed at risk by the Government's decision to switch taxi companies used to transport them to school, parents and a principal say.
One South Auckland school has resorted to paying another taxi company to carry students after government-funded taxis failed to show, or arrived late and without crucial safety equipment.
Taxis to and from school for some special-needs students are paid for by the Ministry of Education.
At the end of last year, it tendered the contracts, changing providers in areas including central Auckland, the North Shore, Tauranga, Whangarei and South Auckland.
Many taxis have arrived late or not at all since the start of the school year, leading to crisis meetings with schools.
Kathy Dooley, principal of Mt Richmond School in Otahuhu, was critical of the decision to change her provider from South Auckland Taxis to Auckland Co-op.
She has spent more than 100 hours trying to sort out what she called the "taxi version of Novopay".
Ms Dooley said Co-op had initially failed to pick up safety equipment and harnesses as agreed, which meant for two weeks some students were transported without them.
"At least two little ones were nearly run over. They just jumped out of the taxi and ran across the road in front of a car."
The school's 120 students are aged from 5 to 20 and are all intellectually disabled. Ms Dooley says some have challenging behaviours, meaning relationships with taxi drivers are crucial.
Eight students are now using South Auckland Taxis, and she said problems had lessened as a result.
But difficulties with Co-op taxis continued, she said, with one student not picked up yesterday morning, and three arriving late.
Similar problems have been experienced by schools in central Auckland and the North Shore after a change to the Alert Taxi Group this year. One industry source said some of the problems stemmed from the fact that drivers were paid less for the work than usual fares. The jobs could be difficult and time-consuming.
The Herald understands the Ministry of Education is considering using other taxi companies to pick up the slack in another area.
However, ministry group manager of resourcing John Clark denied this, and said operators had worked hard to address any outstanding issues.
"Schools that originally reported problems are now advising that either the problems have been addressed or that service levels have significantly increased."
Mr Clark said that what companies paid their drivers was a matter for them.
"However, we would be surprised if two jobs per day, guaranteed for each of 192 school days per year, did not attract some discount from a taxi flag fall rate."
Auckland Co-op did not respond to requests for comment.
Stranded son given Valium
Wendy Duff's severely autistic son has had to be given Valium to calm him down after being left for hours waiting for a taxi home from Mt Richmond School.
Elliott Duff, 18, can become extremely upset by such events, Mrs Duff said.
"He starts to get anxious. He's 100kg and a challenging boy. And if things are not going right, he can be quite vicious."
He has been hours late coming home, mistakenly taken to respite care, and in some cases brought home by teachers after the Auckland Co-op taxis did not show up.
"It's just a shambles. And it's not fair on these kids, who can't understand.
"My son got so worked up they had to give him Valium. I mean, it's not his fault."
Mrs Duff was president of Autism New Zealand for seven years, and was made a Member of the New Zealand Order of Merit in the last New Year honours for services to people with autism.
She said it was important to stand up for the rights of parents of special-needs students, whose daily lives could be difficult enough.
"This is just a smaller version of Novopay. There was nothing wrong with the way it was working before."