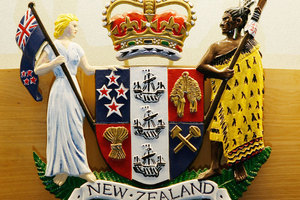 Two women who accused a male teacher of having sex with them failed in a bid to have their complaint heard in public.
The two former students of the man applied to the Teachers Disciplinary Tribunal in 2011 for a public hearing of their case. They said they'd suffered serious consequences at his hands and a public hearing could force authorities to lay criminal charges.
But the tribunal's then chairman Kenneth Johnson declined their wish saying they'd not put forward a strong enough case. The hearing went ahead in private, as is usual, and a finding has not yet been released.
As highlighted by the Herald on Sunday last week, even publishing details of this decision is breaking the tribunal's rules.
Editor Bryce Johns has written to tribunal chairwoman Alison McAlpine seeking urgent changes. We have since requested that the tribunal release the names of teachers and schools subject to all decisions made in 2012. We argue it's important parents know their children are safe.
Wellington barrister Graeme Edgeler has lodged a complaint with Parliament's Regulations Review Committee seeking changes to rules that make it illegal to publish details of teachers' disciplinary proceedings.
"After I saw the article in the Herald on Sunday I thought, 'They're right, it's off'. The rules which the teachers council have come up with are just draconian compared to similar rules in other areas," he said.