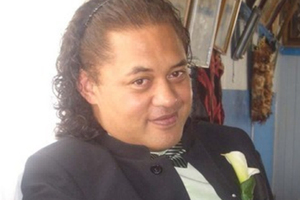 Te Rito Henry Miki. Photo / Twitter
Name suppression has lapsed for four of the schools that employed convicted sex offender Terito Henry Miki, who used fake names and qualifications to get teaching jobs.
Miki, 40, has pleaded guilty to seven charges of using a document for a pecuniary advantage and four of breaching a supervision order after he worked at six schools despite a supervision order preventing him from coming into contact with children.
He has also been charged with forgery.
All but two of the schools can now be named after an interim suppression order lapsed today.
They are: Stratford Community Learning Centre, where Miki worked between July 2007 until November 2007; Rangitahi College in Murupara, where he was employed as a relief teacher between November 2007 and September 2008; Te Kura Kaupapa Maori O Te Koutu in Rotorua, where he worked from October 2008 to July 2009; and Matapihi Primary School in Tauranga, where he worked from July 2009 to August 2009.
The lawyer representing the other two schools, Christine Chilwell, applied for permanent name suppression for her clients in Auckland District Court today.
Judge Allison Sinclair reserved her decision until next month.
An alias Miki used will also remain suppressed until at least then.
Miki was convicted in 2004 on three counts of indecent assault and allegedly evaded arrest until late 2009.
In 2010 he was issued with a renewed supervision order but it appeared he trained as a teacher, obtained provisional teacher registration under a new name until August 2013 and managed to secure teaching positions.
In his last role he taught five and six-year-olds.
He was arrested in February this year for breaching his extended supervision, which prohibited him being around persons under 16.
The case has sparked a ministerial enquiry.
- APNZ