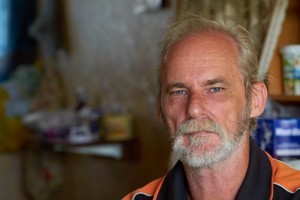 Scored a student loan? Let's hope you're committed to the studies.
Six days into a computer course Kevin Middleton quit to look after his dying father - and was slammed with a $10,000 student loan bill.
Middleton, of Invercargill, began the certificate in computer support at AMES IT Academy in Auckland in 2004, but then heard his father was sick and "went to Tokoroa to help him out before he died".
Middleton said he was sure he wouldn't have to pay the money back because he'd withdrawn from the course within six days, but a surprise bill arrived last year from the IRD claiming he owed $10,000.
He said he was told by AMES that anyone who had completed five full days of any course would be charged.
Middleton also made contact with the IRD and was told he could dispute the loan.
The Herald on Sunday spoke to AMES principal Vic Sergeant, who said the procedures were stipulated by the New Zealand Qualifications Authority.
"We follow the rules as they were in 2004. We are updating our handbook at the moment and I can't comment on any particular case."
He did not know the academy's policy on the timeframe students would be able to leave the course without incurring the full cost.
NZQA chief executive Karen Poutasi said the stance at AMES contravened the fee protection aspect of the Education Act 1989: "It doesn't matter if the handbook was from 2004 or 2012, as the refund provisions were passed into law in 2000."
StudyLink, which administers the loans, said Middleton withdrew from studies within the timeframe to avoid paying the loan but said he had called back and changed his mind.
Middleton said he would appeal against the IRD decision.
Loan arranger
The number of student loan applications was up this year compared to last year by 8000 applications.
Head of StudyLink Susan Kosmala said it received 6000 calls a day and 97 per cent of applications were made online.