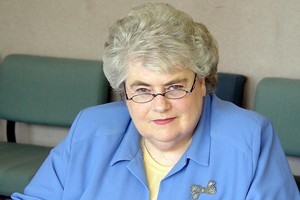 Senior students who plan on "making trouble" during their last day at a top Auckland girls school have been warned not to bother attending today, following egg and flour- bombing pranks that have upset neighbours in the past.
It is understood the warning comes after a Westlake Girls' High Year 13 end-of-year tradition of water-bombing cars belonging to students at neighbouring schools got out of hand this week, generating complaints.
The stunts are similar to ones carried out in 2007 by a group of senior students at Westlake which ended up causing several thousand dollars of damage to nearby residents' cars after an eggs-and-flour rampage.
This year's incidents - which are believed to have occurred on Tuesday, Wednesday and yesterday - were raised during an assembly yesterday, as was possible disciplinary action for today.
The Herald was last night contacted by one concerned parent who said the school had banned all Year 13 students from attending today's final day of classes as a result of the "harmless" pranks.
The parent claimed all students were being blamed for the behaviour of a minority.
"After four years of my daughter attending their high school they have banned all Year 13 students to attend their last day.
"A minority of the Year 13 student body was involved with this harmless activity, which is unfair ...
"This was a prank which the teachers would have expected.
"No one got hurt, so what is the problem?"
The parent said many of the teenagers were left upset at not being able to attend their last day.
Last night, outgoing principal Alison Gernhoefer said she was not at the assembly and could not confirm that any students had been officially banned from attending school.
She was not sure how students had interpreted the message but said she was happy for all students who wanted to attend - and behave - to come to school today.
"Students can come to school if they want to be taught ... but kids that are just out to make trouble, well, they can stay at home."
When asked exactly what had happened this week, Ms Gernhoefer said: "Things were getting a little bit out of hand and we had students who were coming in from other schools and things like that as well.
"We can live with water - that's not a problem - but eggs and so on is not a good thing because they dry on cars and are very expensive to clean," Ms Gernhoefer said.
"We don't want to offend the neighbours and some students have been down to neighbouring schools and upset them, so the decision was made to make sure there's no more trouble like that, that those that don't really want to come to learn can stay at home."