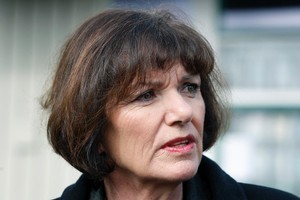 A Government plan to get "high-calibre candidates" into teaching has ruffled feathers.
In a statement today, Education Minister Anne Tolley said research showed many talented graduates saw teaching as a second-choice career, and she wanted that to change.
The Education Ministry has sent out a request for proposals to develop a new and more cost-effective promotional strategy for the teaching profession.
There was a specific focus on recruiting candidates for maths and science teaching, alongside Maori medium, bilingual education and specialist secondary teachers of te reo Maori.
"Previous recruitment campaigns have focused on attracting the right numbers of candidates into teacher training," Mrs Tolley said.
"With teacher shortages largely over, we can now focus on recruiting the very best people in the subject areas where they are most needed."
However, Ian Leckie, the president of education sector union NZEI, said Mrs Tolley was insulting teachers by suggesting quality was not already the key factor in appointments.
"It's degrading to suggest that there are a whole lot of teachers out there who shouldn't be there," Mr Leckie said.
"There has never been a notion of 'any person will do', and in fact entry criteria into the profession is well established and well fed by the New Zealand Teachers Council.
"There are checks and balances in place to in fact ensure quality rather than just set numbers."
- APNZ