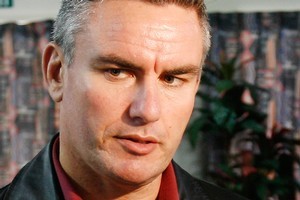 Labour MP Kelvin Davis. Photo / Greg Bowker

The Government's commitment to NCEA is being questioned as it refuses to comment on Auckland Grammar School's decision to drop the education system.
The boys' secondary school in the upmarket suburb of Epsom said this week that its Year 11 (fifth form) students would sit the University of Cambridge's international exams instead of National Certificate of Educational Achievement (NCEA) exams.
Headmaster John Morris said the move was backed by the board of trustees, the academic committee and most parents.
Education Minister Anne Tolley is yet to speak specifically about Auckland Grammar's decision, and refused to comment when asked yesterday.
Labour MP Kelvin Davis said Ms Tolley's silence spoke volumes about her lack of belief in NCEA.
"Anne Tolley's unwillingness to defend the NCEA system against the might of Auckland Grammar School shows she has no faith in the system at all," Mr Davis said.
"The question has to be asked, why then should students, parents, teachers, principals or Board of Trustees members have faith in the NZ education system?"
- NZPA