Change of venue for half-year figures reflects 'significant operations in Australia'.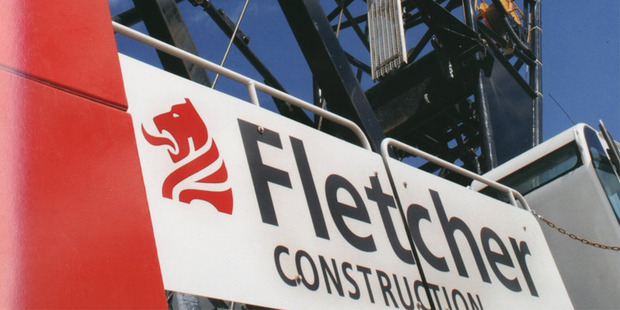 For the first time since its inception in 2001, New Zealand's biggest listed business will announce its financial result from overseas and the company has indicated that could happen more often.
Fletcher Building's chief executive, Mark Adamson, and chief financial officer Nick Olson will be in Sydney on February 20 to release the half-year result to December 31, expected to reflect rising house-building activity, the Christchurch rebuilding, the effects of strong Australian and New Zealand dollars and the company's international position.
The result will be out at 9am in New Zealand. Fletcher, with a market capitalisation in this country of $6.1 billion, previously announced financial result from Stamford Plaza in Albert St in Auckland's CBD but in the past two years has invited analysts and the media to its Penrose headquarters in Great South Rd for the briefings.
A Fletcher spokeswoman said the move to Australia did not mean New Zealand investors were declining numerically or in terms of power.
"The decision is not a reflection of any significant change in holdings. Rather, it reflects the company's significant operations in Australia and the large investor community there."
About two-thirds of the broker analysts covering Fletcher are Sydney-based and the company is listed on the ASX as well as the NZX.
"As a dual-listed company, Fletcher Building may look to make results announcements from Australia from time to time. The August full-year results announcement is expected to be made from Auckland," the spokeswoman said of the financial results out for the year to June 30, 2014.
Andy Bowley of Forsyth Barr Research forecast Fletcher to announce a half-year net profit of $180.7 million this month, on the back of $4.1 billion revenue.
"The stronger New Zealand dollar and some restructuring costs in the first half (that will see second-half benefits) may dampen an otherwise positive underlying story driven by resurgent activity in New Zealand," Bowley said.
In December, Macquarie Private Wealth Research raised currency gain issues, saying these had run ahead of earlier assumptions.
"Fletcher's sensitivity to import parity pricing is mainly around the New Zealand-United States dollar. However, this has changed somewhat this year with Knauf stepping up its imports of Australian plasterboard - October imports were equivalent to 20 per cent of the New Zealand plasterboard market versus Fletcher reveals results in Sydney Fletcher's earnings expectations
Years to June201420152016
Revenue$8.5b$8.7b$9.3b$10.1b
EBIT$565m$615m$691m$826m
Reported profit$326m$343m$397m$484m
Adjusted profit$318m$343m$397m$484m
Earnings per share (adjusted)46.5c50.1c58c70.7cSource: Macquarie Private Wealth Research
the long term average 8 per cent," the paper said. "We have tried to factor in increased pricing pressure in the Building Products division to reflect this," Macquarie said, flagging New Zealand house sales "because they lead dwelling consents by around five months and New Zealand residential comprises 25 per cent of current earnings".
Australian non-residential approvals should also be watched carefully, because that segment represented an estimated 20 per cent of earnings and was the largest driver of Fletcher's Australian business.
"New Zealand house sales look to be cresting with tighter credit conditions - increasing mortgage rates and capped low-equity lending - beginning to bite.
"Excluding office projects, non-residential activity remains roughly at the same level it was two years ago and we are seeing weak pricing power across Fletcher Building's New Zealand and Australian segments in spite of the two countries' varying currency fortunes," Macquarie said.
Fletcher shares closed at $9 on Friday.