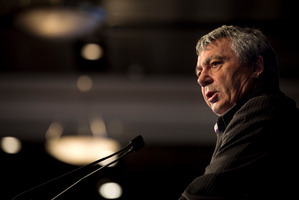 Guinness Peat Group is to cut director's fees and staff numbers and close offices in Australia and the United Kingdom to match its new slimmed down business.
The investment company which has sold most of its assets in the last year declared a net profit of $55 million for six months to June 30, a turnaround from the $96 million loss it made in the first half of last year.
The investment company has realised $338 million in the last six months but has had to put a hold on a capital payout to investors amid an investigation by the UK pensions regulator over its liabilities to three pension schemes.
The company had hoped to rename its business under the Coats name to reflect its largest remaining asset - the thread-making Coats business before the end of this year.
But chairman Rob Campbell said the pension investigation had introduced an "element of uncertainty" into the transition.
Campbell said the board was "conscious of the need to manage costs" during the delay in returning capital to investors while the pension issue was ongoing.
To cut costs the company would reduce board fees from October 1, close its last Australian office by November and its London office at the end of the year.
Staff numbers would be cut to eight by Christmas down from 15 a year earlier.
Board meetings would also be held by conference call to cut down travel costs, Campbell said.
Shares in GPG were unchanged this morning on 53.5c.