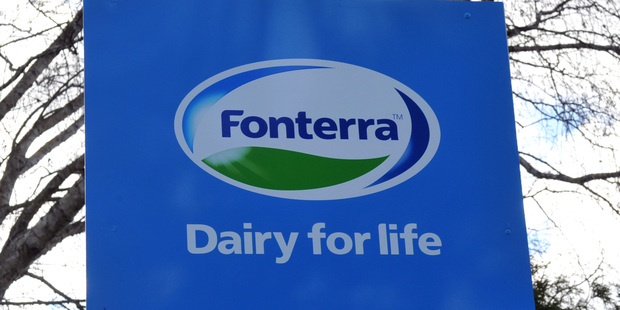 Fonterra said its earnings for the 2013 financial year ending on July 31 would be slightly short of the forecast outlined in the prospectus for the Fonterra Shareholders Fund, which was launched last year.
The cooperative said the combined impact of the drought and the reshaping of its Australian business meant its forecast for normalised earnings before interest and tax was likely to be around $1 billion - just below the prospectus forecast of $1.079 billion.
Fonterra confirmed that the 2013 forecast cash payout to farmer shareholders of $6.12 would remain unchanged. The current earnings per share guidance range of 45-50 cents per share had been reconfirmed, although it was now likely to be at the lower end of the range, it said.
The prospective annual dividend per share of 32 cents remained the same.
Chief executive Theo Spierings said the impact on earnings before interest and tax of volatility caused by the drought and "reshaping" of Fonterra's Australian business had affected earnings.
In the first half of 2013 NZ Milk Products' delivered a strong performance on the back of price premiums, product mix, cost savings and productivity gains, he said in a statement.
Fonterra said at the time of its interim result in March that the second half was likely to be more challenging.
"The drought has contributed to a 64 per cent rise in whole milk powder prices on GlobalDairyTrade since early 2013, and this has had a temporary, but significant, negative impact on NZMP's margins," Spierings said.
"At the same time, our Australian business remains under pressure," he said. "Although a recovery plan is being implemented, it is in its early stages and will not counteract the impact on earnings of intense competition and the accelerated reshaping of our business," he said. Changes to the Australian business resulted in a number of additional write-offs, he said.
The revised earnings forecast was subject to continued volatility in dairy prices, foreign exchange and other market uncertainties that might occur in the final month of 2013, he said.
Units in the Fonterra Shareholders Fund last traded on Wednesday at $7.48.
- APNZ